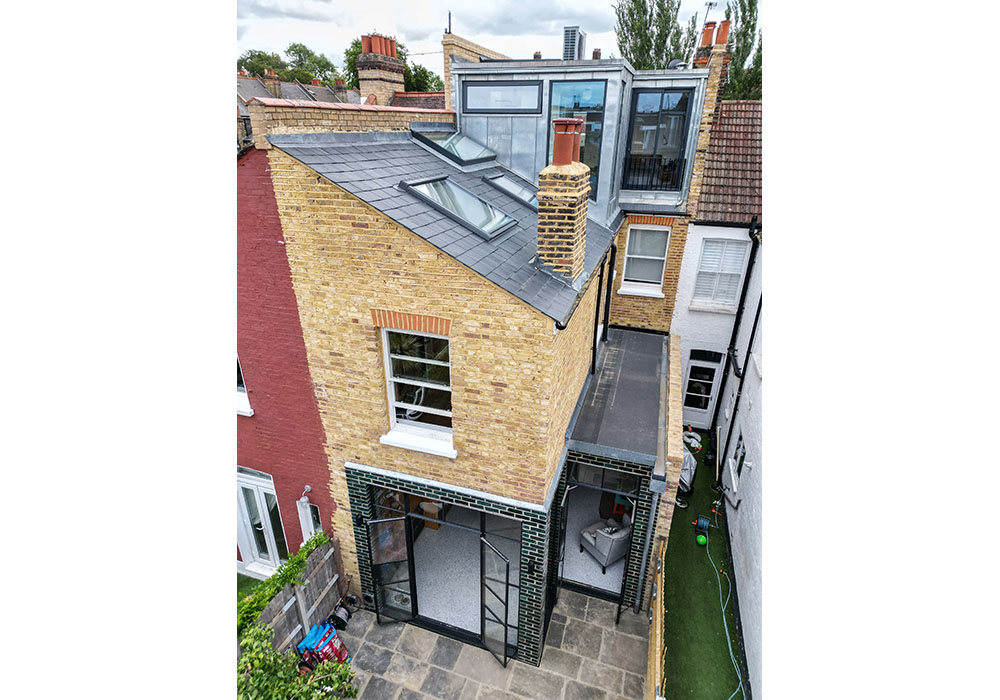 Project name: House, Honeybrook Road
Location: Balham London

This terrace house had remained empty for over two years and was in need of a complete renovation. Our clients wanted a beautiful home with the best potential energy performance for a period property.

The property was extended on ground floor to increase the kitchen and dining room area, maximize the overall building potential within the current Local Authority planning constraints.

The attic space was extended under permitted development to create a master bedroom with dressing room and en-suite bathroom.

The palette of materials is a warm combination of natural finishes, textures and beautiful colours that combine to create a tranquil and welcoming living environment.

We followed a pragmatic and methodical process to help minimise energy usage, including:

• Properly insulating the whole house.
• Ensure low air permeability through natural ventilation to minimise heat loss.
• Decommission the gas supply to reduce carbon emissions.
• Install an air source heat pump (ASHP) on the roof in line with current government advice and Microgeneration Certification Scheme recommendations.
• Install underfloor heating throughout the house to maximise ASHP efficiency.
• Install a Mechanical Heat Recovery System in the basement.
• Ensure all lighting and electrical appliances are as energy efficient as possible whilst still providing a warm and welcoming artificial lighting layout.